Billing
Meters are read remotely.  We read meters at the end of the month and bills are mailed by the 1st of the month and payment is due in the office by the 15th.  Members receive a 10% discount if statements are paid by the 15th.  If your payment does not reach our office by the 15th, the discount is forfeited.Bills not paid by the end of the month are subject to disconnect.
Payment Methods
SECO currently does not offer debit or credit card payment services in our office. Just call us old fashioned but cash or check works really well.  You can mail your payment to PO Box 369, Ekalaka, MT  59324.
For your convenience, there is a 24 hour drop box located in the entryway of our office.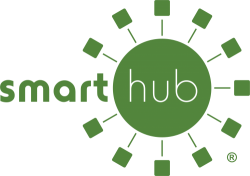 We also have SMARTHUB available.  Fore more information go to https://www.seecoop.com/smarthub.